TWISTER v1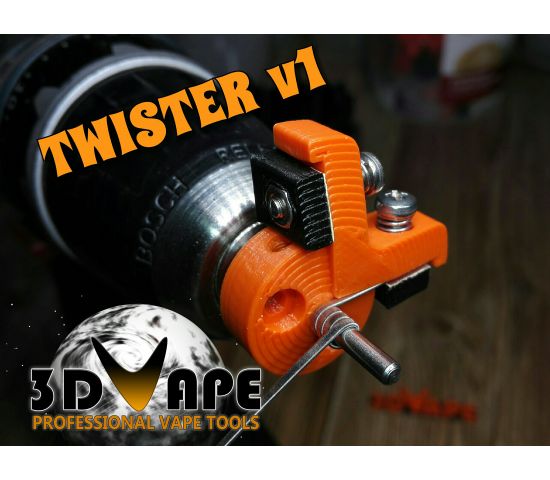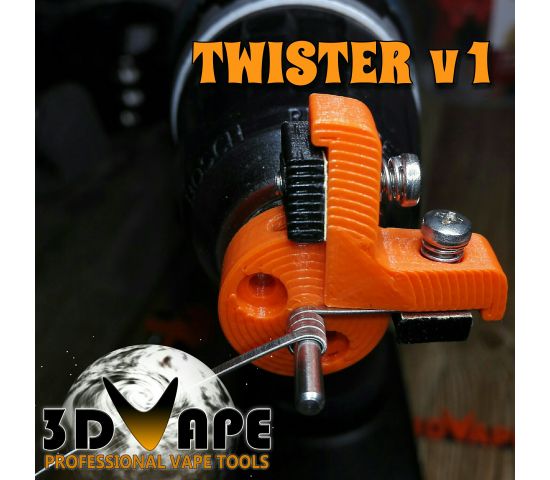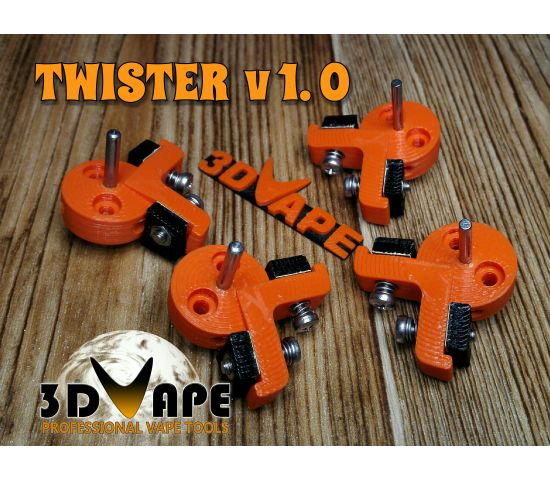 To speed up and automate the process of making coils, the TWISTER must be fixed in the screwdriver cartridge, but you can also attach the original handle to the TWISTER (for those who love manually :).
The twister has 2 reliable push-button locks of the coil starting foot, the leg does not deform and does not deteriorate its appearance!
The possibility of winding both clockwise and counterclockwise, well, or for left-handed / right-handed :).
The beginning of the coil winding has an emphasis, the leg length with 19 mm. You can also set a marker on your own and then follow it (for example, you need a leg length of 11 mm or 15 mm ...).
Steel axis secured with 3 steel screws.